CQ Breeder Lick + P
CQ Breeder + P contains higher levels of Phosphorus specifically designed for cattle in phosphorus deficient areas.  Supplementing with extra phosphorus lick important in deficient country to ensure good conception
rates, weight gain and lactation.  CQ Breeder + P contains bypass protein and rumen degradable protein for greater digestion of pastures.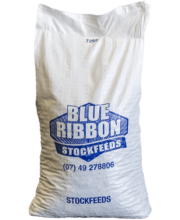 Product Description
THIS PRODUCT DOES NOT CONTAIN RESTRICTED ANIMAL MATERIAL
Warning:
MAY CONTAIN TRACES OF UREA
DO NOT FEED TO OTHER ANIMALS BESIDES SPECIFIED
DO NOT FEED TO STARVING STOCK.
BRING ANIMAL ONTO FEED GRADUALLY
WITHHOLDING PERIOD – NIL
Make sure animals have access to clean fresh water as well as a good supply of dry feed (grass or hay).
Nutritional Analysis may vary due to Season Conditions and availability of products.
The specifications given are a general indication of a typical analysis.
It is recommended that the feed be used within 3 to 6 months after manufacturing date.
Store in a Cool Dry Place.
Do not allow feed to become wet.